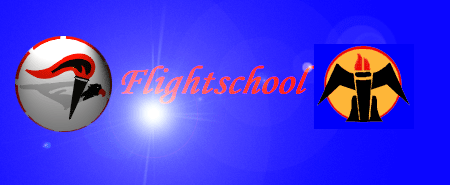 !WELCOME CADET!
BRIEFLY....
The primary mission of the Flight Academy is to qualify aircrews. Flying, however, is only part of the story. A major emphasis is placed on training young men to be officers and leaders. The ultimate graduate is first a fighter - then a pilot.
Pilots undergo a rigorous screening process before they begin their military service. Local induction centers earmark outstanding teenagers for pilot training. The best candidates are invited to the preliminary phase of pilot training: a week-long march. This grueling ordeal tests their mettle both as individuals and as members of a group. Many are washed out. "Survivors" begin flying the Piper Supercub and advance to the Tzukit, a locally upgraded version of the Fouga-Magister jet trainer. The two-year course is made up of four semesters, each 6 months long. Cadets are classified for training as fixed-wing or helicopter pilots, navigators or flight engineers. Later, they are separated into fighter and transport trends.
One common element for all trainees is the constant pressure to excel. Only 10% of the original candidates succeed in earning their wings. Two Hebrew words - Hatovim Letayis - sum up the Academy's philosophy: only the best become IAF pilots.
IMPORTANT FOR NEW CADETS
Before you can become a pilot of our squad, you will have to survive our Flight Academy! We will ask you some questions and after that the Flight Instructor will decide with the help of the C/O if you are good enough for our squad! Don't hesitiate to inscribe! Begin your training right now! We hope to see you at the Graduation ceremony! Good Luck!